CARE
Wash linen at low temperatures in lukewarm or cold water, not higher than 30° Celsius. Use the delicate cycle when machine washing and a mild detergent to protect the fibres. Please avoid hot water or high speed settings. Linen becomes softer and more absorbent after each wash.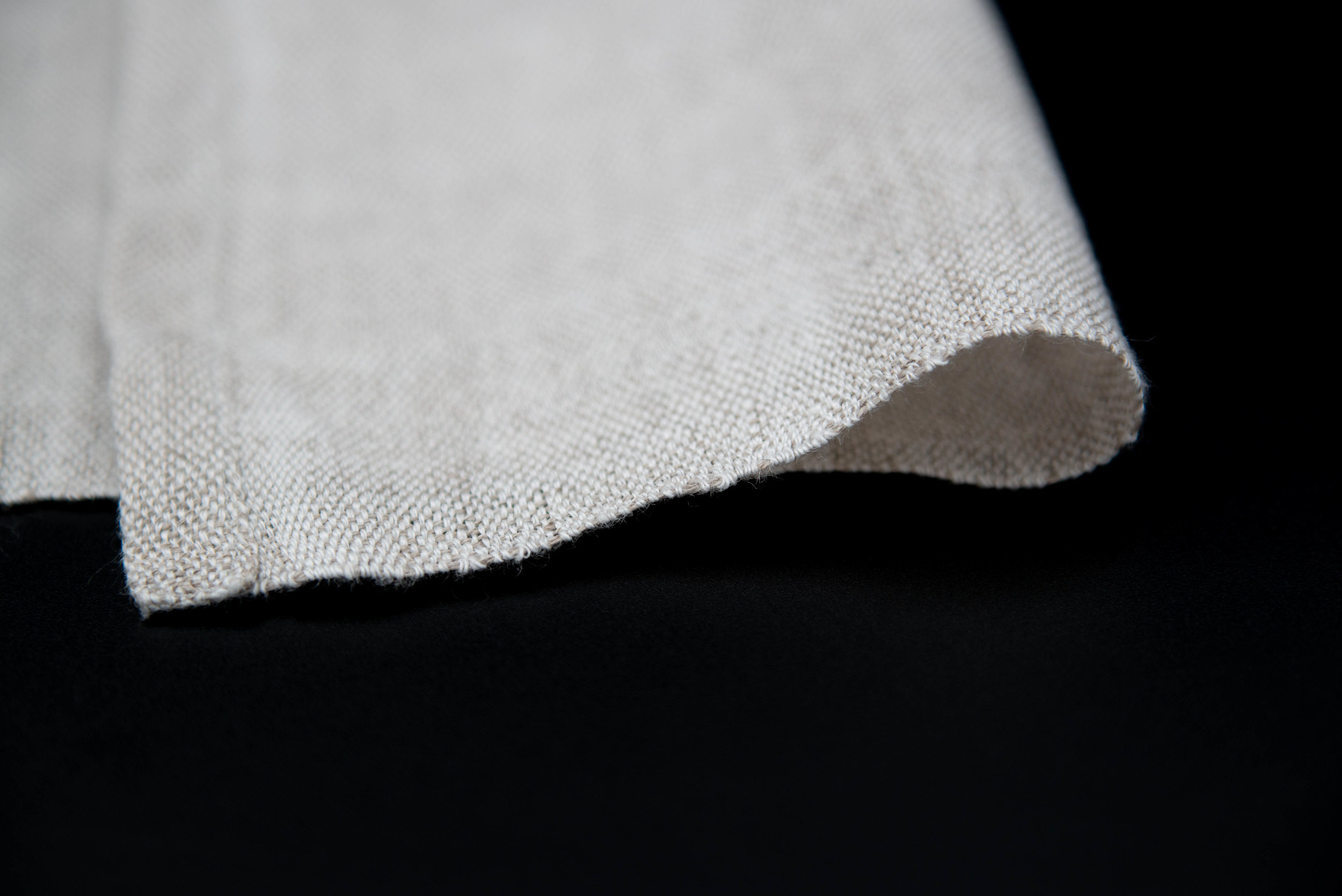 PROCESS
The creative process of our textile products is slow and complex: requiring a high degree of skill, and dedication. First, we handpick the fibres and create a sample to see how they work together. We then separate the threads, arrange them parallel to each other, and tighten them on the loom (this makes the warp). Finally, we intertwine other threads over the parallel strands, slowly weaving them together to produce the desired textile. Once we finish the fabric, we cut, hand wash, and prepare each piece for the finishing touches.
Exceptionally soft, hand made, hand loomed and hand sewn linen napkins. These pieces have been finished with a delicate cycle machine wash and machine dry for additional softness. Fibres will continue to soften with every wash.
We only work with natural fibers of the highest quality, and manual looms. Our local weavers handcraft and hand wash each piece with the utmost care.