CARE
Dry Cleaning is recommended. We prefer Village Cleaners located in Olympic Village as they offer eco-friendly wet cleaning. Wet cleaning is an environmentally friendly and safer alternative to dry cleaning, and uses water and non-toxic biodegradable detergents to clean fabrics. Wet cleaning is more gentle than hand washing your garments, kind to sensitive skin, and leaves fabrics soft to the touch.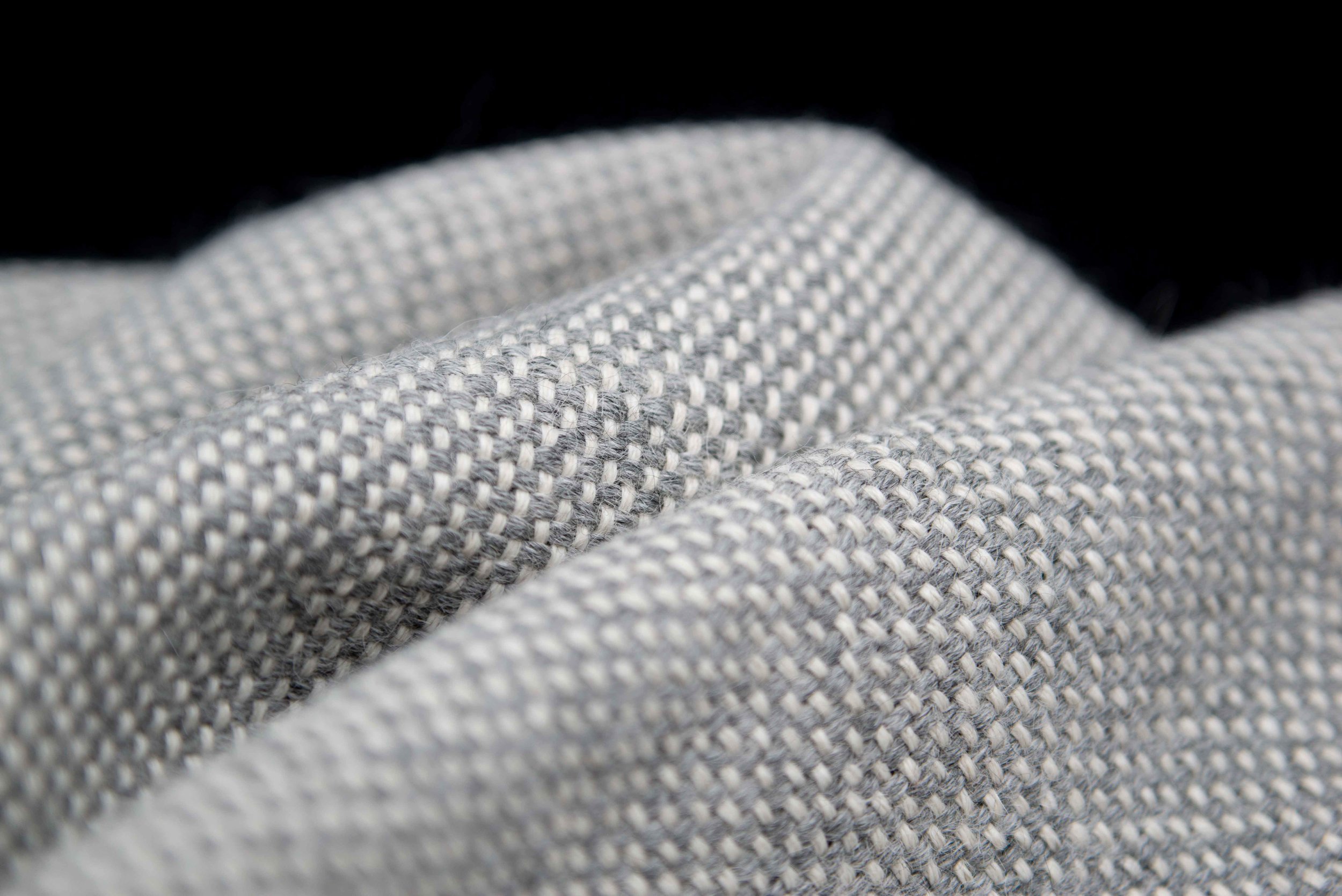 PROCESS
BeThe creative process of our textile products is slow and complex: requiring a high degree of skill, and dedication. First, we handpick the fibres and create a sample to see how they work together. We then separate the threads, arrange them parallel to each other, and tighten them on the loom (this makes the warp). Finally, we intertwine other threads over the parallel strands, slowly weaving them together to produce the desired textile. Once we finish the fabric, we cut, hand wash, and prepare each piece for the finishing touches.
We work with manual looms and only with natural fibers of the highest quality. Our local weavers handcraft and hand wash each piece with the utmost care.